Lucua Du Preez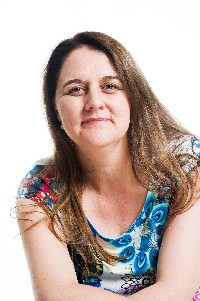 Lucua Du Preez
MBA, Psych-K®, Reiki Master, CBP, Parama BP
Clinic
799 Old Farm Road, Faerie Glen
www.bodytalkwithlucua.com
Pretoria, GP 0043
South Africa
Phone: +27 833 255 800
lucuac@gmail.com
www.bodytalkwithlucua.com
Biography
"Your body's ability to heal is much greater than anyone has ever permitted you to believe."

I have a background in business and am a Master Business & Life Coach (certified by ILS). After studying my Honours in Psychology in the 90's I left the field, disillusioned that there was no movement to assist people to live out their highest potential. Luckily that has changed with the emerging of Coaching and further recent development of Energy Psychology.
After receiving BodyTalk sessions for a couple of years during my Master of Business Administration studies, my practitioner suggested that I take the BodyTalk Access course. Within 6 months I certified as a practitioner and the very next day I took my first advanced course. Since then I have taken the majority of the BodyTalk courses offered, which include advance, additional and supplementary courses.
Studying PaRama expanded my BodyTalk knowledge exponentially. In conjunction with attending Psych-K®, an Energy Psychology modality, my offered sessions reached new dimensions in shifting the hidden limiting beliefs for clients, in addition to the health benefits clients already experience on all levels.


I offer Video Call Sessions and Distance Sessions Globally, plus In-Person Sessions at my practice room in Pretoria, Faerie Glen, SA.
BodyTalk is a beautiful system, I rejoice and am humbled by the tremendous results I observe in clients on a physical, emotional, mental and spiritual level.
I am a Member of the International BodyTalk Association, the South Africa BodyTalk Association and local area group BodyTalk Health.