Kari Beyer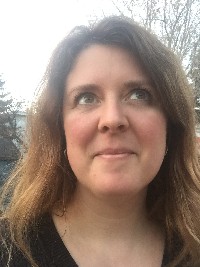 Biography
Kari Beyer is a certified Body Talk Practitioner. She runs a clinic, Body
Talk & Wellness by Kari Beyer, out of her home. Kari has the philosophy
that your health is influenced by positive and negative life experiences.
When she found Body Talk in April 2015 she felt that she had finally found
the healthcare that was right for her. It has fit her philosophy and
expanded her knowledge of why and how our bodies work. After taking Fundamentals 1&2, Fundamental Integration, Mindscape, Breakthrough,
and Advanced Protocol she was certified in June 2016. Kari had been
through some health issues that were unable to be entirely fixed by
western and alternative medicines. In finding Body Talk her health has improved immensely. Body Talk has also helped her family, friends as
well as clients.
Testimonials:
I have gone to Kari a couple of times and have always felt great after sessions: relaxed, whatever I was stressing about would be gone, and I
was left with more clarity. One of the last times I had a session, it was a distance one, I was super congested and had a bad cold. For the rest of
the day my sinuses were draining like crazy. It was such a huge relief and definitely shortened up the time I would have been sick for. I am a pretty
busy person and can't really afford a lot of sick time so I am pretty
thankful this helped out so much- Katie
I have a hard time opening up to others about my past, but I know I need
to deal with a lot of stuff with past as it affects my relationship with my
wife. After my sessions with Kari there is always an immediate
improvement with our relationship that lasts. This is a less painful way to
deal with my past issues than dragging them through painful therapy. I
also have been told that I am not so negative so that is nice too. -Jesse