Cheryl Rettig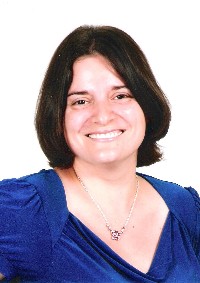 Biography
"BodyTalk makes me feel like a cosmic detective finding clues in the body and mind, solving the great consciousness mystery."
If you are experiencing issues in your life you can't quite understand, identify, or even put into words, BodyTalk is a simple, safe, and non-invasive approach to healing that has the potential to create balance and harmony within and between your body, mind, emotions, and energy; provide clarity into root causes of imbalances; and help you identify patterns you might be ready to address.
"BodyTalk is my superpower. It helps me understand the secrets my body, mind, and heart are whispering to me. When I listen to that quiet voice, it tells me what I need to feel better. Then, when I tap on my head, heart, and stomach with my magic wand (my hand), all the different parts of me start to get along and work better."
No matter where you are in the world, you can benefit from a distant BodyTalk session with Cheryl!
The potential benefits of a BodyTalk session vary from person to person and may include newfound clarity, relaxation, improved mood and energy levels, greater peace and overall well-being, better sleep, pain reduction, and both subtle and more obvious shifts in your body-mind.
Contact Cheryl today at cheryl.rettig@gmail.com. Please include your name, availability (day, evening, weekend), contact information, and brief description of what you hope your BodyTalk session will address.