Kylene Kinnischtzke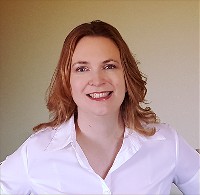 Kylene Kinnischtzke
B.A., BodyTalk Access Technician, CBP
Clinic
PO Box 493

Glen Ullin, ND 58631
USA
Phone: 701-226-8984
helianthusum@gmail.com

Biography
I faced a severe and limiting health challenge in the prime of my life, which began my long journey for answers and lasting relief. BodyTalk has been a game-changer for me, my loved ones and clients.
Life, as well as BodyTalk, is about relationships and communication. And what could be more important than the communication within your body, all the way down to the cellular level?!? If your body is not aware that there is a problem, because communication has been broken down due to stressors, then it can, and will, do little to fix it. But don't we also want improved relationships with those around us, harmony in our home and workplace, along with vital health and happiness? BodyTalk addresses all of these things! This is where BodyTalk shines and excels. BodyTalk works holistically, within the context of your total life experience, and at a high level….and that's why it can often work when all else fails.
I work with clients (including children) of all ages and backgrounds, and I will work BodyTalk into your life. Whether you are pregnant and seeking support for you and baby, grieving a loss, a veteran suffering from stress or trauma, or seeking any kind of emotional, behavioral, physical or spiritual change, I look forward to connecting with you. I love challenging or "mystery" cases, and I'd love to be part of your growth and wellness journey!

Completed courses/training:
BodyTalk Access, (Mod 1 & 2) Fundamentals, Advanced BodyTalk Protocol and Procedure, (Mod 3) Principles of Consciousness, (Mod 4, 7) Bio-Dynamics, (Mod 5) Lymphatic Drainage & Applied Anatomy & Physiology, (Mod 6) Macrocosmic BodyMind, Eastern Medicine, Traditional 5 Element Acupuncture, Fascial Energetics, Body Ecology, Evolve Epigenetics, BodyTalk in the Treatment of Cancer, CDRRRII Plug-in, The Metaphysics of Treating, Exploring the BodyTalk Protocol, MindScape, Advanced MindScape-The Quantum Experience, Current on all IBA Member Meetings, BioDynamics Study Group, Todd & Angela Adkins's "The Reciprocals and Wei Qi Study Group"
I also have additional BodyTalk training in:
Stress Disorders, Balance Issues, Post Operative Rehabilitation, Unhealthy Family Dynamics, Puberty Issues, Intestinal Tract Care, Fasting, Hydrogen Peroxide Production in the Body, Ear/Hearing Issues, Eye/Vision Issues, Skin & Scalp Conditions, Headaches & Migraines, Obsessive Thinking, Bone & Joint Health, Lymphatic & Endocrine Health, Central, Somatic and Sympathetic/Parasympathetic Nervous System Health
I am an IBA and BodyTalk South Dakota member. I hold a B.A. in Philosophy, a B.A. in International Politics, and I studied Spanish, International Relations and Politics in England, UK, and Negotiation and Conflict Resolution in the Hague, the Netherlands. A Certified Diamond Dowser trained in the Marie Diamond method of dowsing, I also offer Basic, Advanced and Quantum Dowsing services for your home or workplace. I completed the Inner Diamond Basic and Advanced Meditation Courses, and am a doTERRA Wellness Advocate.


Please call or text (701) 226-8984 or email helianthusum@gmail.com to schedule an appointment. I offer affordable in-person and remote sessions, and am available most nights and weekends. I look forward to answering your questions and receiving your call!

Client Testimonials:
"As an old friend to energy modalities and holistic healing I must admit I was new to the whole BodyTalk premise. I connected with Kylene Kinnischtzke in the fall of 2015, and have been honored to take part in her journey as a BodyTalk professional and friend. Not knowing exactly what I was getting myself into, but being open for anything, I am now a BodyTalk convert. Kylene helped me release a lot of pain surrounding my carpal tunnel and shoulder pain, with connecting different food allergies and environmental toxins to physical disconnections in my body, and helped me release some spiritual emotions and trauma as well. She concisely gets to the point and connects the dots in easy to understand ways. Whenever I had a question I felt completely at ease to ask as she answered everything calmly and knowledgeably. Every session with her is like a big AHA moment since she really connects on all levels. Her professionalism and enthusiasm for this modality is very infectious and has me wanting more! Thank you, Kylene!"
L.W., West Fargo, ND, USA
"I've seen Kylene work on everyone in my family and I've seen changes within days, if not immediately, after the sessions. When she works with my older kids, their attitudes and emotional funks often disappear instantly. When my 3-yr-old daughter, who is fighting cancer, gets very sick, and she won't eat or drink or go to the bathroom, I've called Kylene, and within minutes either during or right after the BodyTalk, she would shift and drink and go to the bathroom. After weeks of not eating anything, nothing worked to get her to eat. But after starting BodyTalk sessions, she started eating and putting on weight again. Everyone was amazed and was asking me why she started eating again. One time I called Kylene and I had a cold coming on. She gave me a session, and my stuffy nose, and congestion cleared up. I also suffer from anxiety. Kylene has done sessions on me and within just a few minutes after the session I can feel myself relax. Kylene has always explained every session she has done on me or my family. She has always been respectful and professional when working with us. I have experienced in the past other practitioners forcing sessions on us and it caused negative effects on my daughter. With Kylene she has and would never cross that line! She has had a huge impact on our journey in life and I highly recommend working with her!"
J.S., Lincoln, ND, USA