Angie Tourani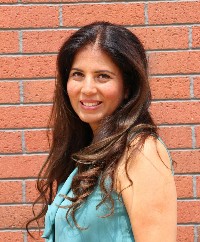 Biography
Advanced Certified BodyTalk Practitioner
Certified BodyTalk Instructor
MindScape Instructor
Access Trainer
Angie, mom of 2 children came across BodyTalk in search of alternative health care modality to help and raise her children with safe and side effect free health care system. She trained as BodyTalk Practitioner in South Africa in 2005.
Angie specializes in working with children and adults with learning problems, digestive issues, and emotional problems for over 10 years in Hong Kong.
Angie has seen good results in her clients with allergies, intolerances, toxins, and vaccination by using glass vials.
Angie is passionate about working with clients with chronic, inflammatory, stress-related issues by assisting them through treatments, and by providing them with training to utilize simple, self-help techniques. This training is provided through the BodyTalk Access Seminar and the development of meditation and mind skills in the MindScape Seminar.
Using MindScape techniques, Angie provides distance treatments (Remote sessions) for her clients.
Teaching
Angie has a passion for teaching MindScape, BodyTalk Fundamentals and Access Seminar to bring a dynamic shift of awareness and knowledge for the participants. She has been teaching seminars locally and internationally for over 8 years.
Body Talk Access Seminar - Simple self-help program to look after your family health
BodyTalk Fundamentals Seminar – The First Step to becoming WholeHealthcare Practitioner.
MindScape Seminar - a fun and natural way to increase mental abilities, discover your intuitive language and apply it in everyday life.
BodyTalk Trainings Completed:
· BodyTalk Fundamentals Seminar (Mod 1&2)
· BodyTalk Fundamentals Integration
· BodyTalk Principles of Consciousness (Mod 3)
· BodyTalk Bio Dynamics ( Mod 4&7)
· BodyTalk Macrocosmic Body Mind ( Mod 6)
· BodyTalk Matrix Dynamics (Mod 9)
· BodyTalk Advance Integration
· Body Chemistry Specifics
· BodyTalk Interactive
· Founders Treatment Intensive
· PaRama BodyTalk Unit 1 & 2
· Finding Health 1 & 2
· Breakthrough 1 & 2
· MindScape
· Advance MindScape
· Anatomy and Physiology
· Body Ecology
· Eastern Medicine
Th The Souls Journey
· Bio Physical Mind
t
T
Testimonials-
" BodyTalk treatments have helped me so much through my depression, panic attacks, feeling vulnerable, as well as through my digestive problems and intolerances which I had been living with for many years. BodyTalk Treatments with Angie have been an invaluable support for me in getting off my anti-depressant and anti-anxiety pills and for leading a happy and fulfilled life."
A.R

I was having issues settling in HK and was chronically fatigued and feeling overwhelmed. Couple of BodyTalk treatments with Angie, she was able to pick up and address deep leveled physical and emotional distress which could not often be picked up by conventional medicine alone. Within 5 treatment my chronic fatigue completely disappeared and I feel calm and grounded.
Mrs. Smith
I saw Angie for my 4 years old son, who has sensory integration disorder, social interaction problems, sound stativity, and development delays.
With few months of BodyTalk treatments, I saw significant improvement in his speech, logical thinking, cognitive functions, socially more comfortable, calmer and in tune with his surroundings and his development was catching up with peers of the same age. He is doing so well and participating in school. Thank you, Angie!!
Olivia Ko
BodyTalk Fundamentals
As a physiotherapist, I have always wanted to learn BodyTalk to bring my practice to a new level. My experience in the fundamentals seminar with Angie was amazing. I was deeply inspired and impressed by the brand new concept of holistic well-being. I believe that both my clients and myself are going to benefit hugely from this BodyTalk system. Thank You, Angie, for an amazing seminar.
Shirley Le.
MindScape
"Dear Angie, I just wanted to say thank you for the 'Mindscape' seminar...I didn't know what to expect but it was fascinating, fun and 'mind-blowing' at times. I love your informal, relaxed style of teaching and would recommend the course to everyone who wants to live at 'their full potential'. Thanks again Angie!"
Cecilia B.