Angie Tourani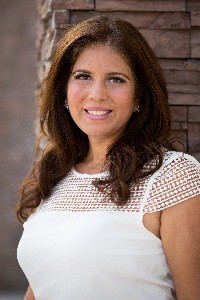 Mrs. Angie Tourani
CBI, BAT, MSI, CBP, Parama BP, AdvCBP
Clinic
Intigerated Medicine Institute
13 & 17 Fl, Kailey Tower, 16 Stanley St,
Central, Hong Kong , Hong Kong
Hong Kong
Phone: 25237121
angie@bodytalksystem.com.hk
www.bodytalksystem.com.hk
Biography
Advance Certified BodyTalk Practitioner
PaRama BodyTalk Practitioner
Certified BodyTalk Instructor
MindScape Instructor
Access Trainer
Angie, mom of 2 children came across BodyTalk in search of alternative health care modality to help and raise her children with safe and side effect free health care system. She trained as BodyTalk Practitioner in South Africa in 2005.
Angie specializes working with children and adults with learning problems, digestive issues and emotional problems for over 10 years in Hong Kong.
Angie has seen good results in her clients with allergies, intolerances, toxins and vaccination by using glass vials.
Angie is passionate about working with clients with chronic, inflammatory, stress related issues by assisting them through treatments, and through providing them with training to utilize simple, self-help techniques. This training is provided through the BodyTalk Access Seminar and the development of meditation and mind skills in the MindScape Seminar.
Using MindScape techniques, Angie provides distance treatments (Remote sessions) for her clients.
Teaching
Angie has passion for teaching MindScape, BodyTalk Fundamentals and Access Seminar to bring dynamic shift of awareness and knowledge for the participants. She has been teaching seminars locally and internationally for over 8 years.
Body Talk Access Seminar - Simple self-help program to look after your family health
BodyTalk Fundamentals Seminar – The First Step to becoming WholeHealthcare Practitioner.
MindScape Seminar - a fun and natural way to increase mental abilities, discover your intuitive language and apply it in everyday life.
BodyTalk Trainings Completed:
· BodyTalk Fundamentals Seminar (Mod 1&2)
· BodyTalk Fundamentals Integration
·
Copyright © 2005 - 2017 International BodyTalk Association (IBA) | Legal