Marilynne Cahn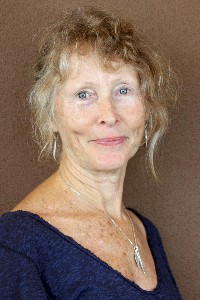 Biography
How can I help you?

Working with evidence based lifestyle practices and state of the art medicine, you are able to gain clarity in belief systems and attitudes, to improve mental, physical and spiritual health. By increasing self awareness, both of your inner and outer environment, together we can identify the background causes of where you are now and take steps that will improve your health and achieve more contentment and personal power.

I work with clients who understand that they can be effective in their state of health. Using the many tools of BodyTalk and Reiki along with knowledge, wisdom and intuition, I can help you transform your health and well-being to enjoy the best possible life.

Feel better sooner!
It's just brilliant when someone comes back for another session and tells you that after the last session.. "I woke up next morning and knew something had changed in my life!'
- I have completed the following modules:-
- BodyTalk Fundamentals
- Principles of Consciousness
- Circadian Rhythms

- Bio Dynamics
- BodyEcology
- Lymphatic Drainage and Applied A&P
- Chinese Medicine for BodyTalkers
- Eastern Medicine
- Orthopaedic Evaluation

- Energetics
- Fascial Balancing Fundamentals
- Macrocosmic BodyMind
- Matrix Dynamics
- PaRama BodyTalk
- Finding Health 1 : Mapping The Healing Process
- Finding Health 2 : The Evolution of Consciousness
- BodyTalk Orthopedic Evaluation
- Structural Integration Concepts
- Breakthrough 1 & Breakthrough 1 Practical
- Mindscape and Advanced Mindscape
- Bodytalk Access
- BodyTalk Access for Animals
- BodyTalk for Animals
- Anatomy & Physiology
- Soul's Journey - Exploring the Mind and The Three Brains
- Science and Philosophy of Intuition

I warmly welcome you to my clinic to enjoy the benefits of a session with me.