Joanne Matheson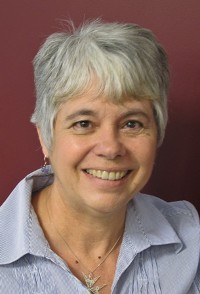 Biography
My fascination with health and the human body led me in my teens, into nursing, a profession I still enjoy working in today. A desire to offer a more holistic approach to healthcare saw me return to the classroom in 2000, to commence my studies in Aromatherapy and Massage.

Ten years ago I was introduced to a new health care system called BodyTalk and my initial interest was certainly tempered with a degree of scepticism. However, not wanting to miss out on something that could potentially do so much for me, I decided to try it out. A few sessions later I was more than convinced. The stress and depression that had previously almost overwhelmed me was now a thing of the past and I signed up for the next available training course.
With BodyTalk I have discovered a healing system that draws on my existing knowledge and experience, yet adds a powerful, effective and exciting new dimension. My clients report experiencing improved sleeping patterns, greater confidence, improved relationships, reduced stress, better concentration and clearer thinking, emotional stability and more joy in life, healing of skin rashes, better circulation, reduction in blood pressure and less pain. They say BodyTalk is positively life changing and indeed it is.
Once I embarked upon learning Bodytalk, I was driven to learn and understand as much as I could and I have achieved my goals of becoming an Advanced Practitioner, BodyTalk Access Trainer and Certified BodyTalk Instructor. I love being able to share this amazing and effective healthcare system with my students.

Even after many years of working in health care, my fervour for helping others remains strong. My greatest pleasure is seeing my patients and clients achieve improved health and happiness and I hope that I might also be of assistance to you.
Warmest regards
Joanne