Lynsay Brown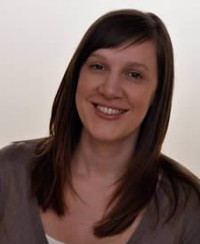 Biography
Have you been suffering from a chronic or recurring illness that you just can't shift? Do you feel stressed all the time or have low energy levels? Or do you just feel worn out and in need of a health MOT? Then BodyTalk is for you!
I am only available for distance sessions at the moment.
Session fee: £60
For further details about me or for client testimonials please go to: www.feetuptherapies.co.uk
My background
After years of working in PR, my health began to pay the price. In 2001, I was diagnosed with Colitis, an inflammatory illness, and so began my rollercoaster ride to find anything that could help me manage my symptoms. It wasn't until 2004, when I came across BodyTalk in the Cayman Islands, where I was living at the time, that my journey to recovery began.
My first session helped to ease my symptoms right away. BodyTalk has had an amazing impact on my life ever since. After having such a positive experience myself, I knew that I wanted to help others enjoy the benefits of BodyTalk too. In 2009, I became a Certified BodyTalk Practitioner and in 2019, I also qualified as a reflexologist.
What is BodyTalk?
BodyTalk is a very simple and effective holistic therapy that allows the body's energy systems to be re-synchronized, helping to restore its ability to heal and fix itself.
Why do I need it?
When all the parts and systems of the body communicate with each other, healing happens naturally. Through stress or illness, these lines of communication start to break down, leading to a decline in our physical and emotional wellbeing.
How can BodyTalk help me?
Your body is designed to heal itself. The BodyTalk System is a safe, simple, and a non-invasive way to identify communication breakdowns in your body, caused by stress, disease or just everyday life! A series of simple techniques and light tapping are then used to re-establish communication within the body, so that it can heal itself.
BodyTalk's holistic approach is the key to achieving such long lasting results. It focuses on the mind, body and spirit, addressing the 'bigger picture' of a health issue, rather than just focusing on the shorter term relief of symptoms.
What happens during a session?
BodyTalk sessions are very simple and relaxing and are done with the client fully clothed. Every session is unique for each client, based on their bodies own priorities at that time. Sessions usually last between 30 - 45 minutes.
What symptoms can BodyTalk help with?
BodyTalk can help with a whole range of issues, physical or emotional. Conditions that typically improve with BodyTalk include allergies, back pain, headaches or migraines, stress, digestive disorders, viruses and infections, sports injuries, learning and attention disorders, hormonal disorders, emotional upsets, pre and post-natal issues and recovery after injuries or traumas. The list goes on…!
BodyTalk is completely safe and is suitable for anyone, including children and babies. It can be used for general health maintenance, as a stand-alone system, or to complement alternative or conventional healthcare.
Advanced BodyTalk
I am working on becoming an Advanced BodyTalk Practitioner and have completed the BodyTalk Advanced Integration course and several of the Anatomy and Physiology exams required to qualify.
I have also completed a number of Advance BodyTalk courses including:
BodyTalk: Principles of Consciousness
BodyTalk: Bio–Dynamics
BodyTalk: Macrocosmic BodyMind
BodyTalk: Matrix Dynamics
Chinese Medicine for BodyTalkers
Finding Health - Mapping the Healing Process
Founders Treatment Intensive with John Veltheim
MindScape
BodyTalk Access for Animals

If you would like to chat about how BodyTalk can help you or if you'd like to try a distance session, please get in touch:
E: lynsay@feetuptherapies.co.uk
T: 075 5400 6789