Tone-Lise Stenslie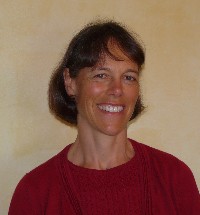 Biography
True joy results when we become aware
of our connectedness to everything.
~ Paul Pearsal
Tone-Lise's lifelong interest in health and human interaction has led her to the study of communication, nutrition, and BodyTalk. Since her discovery of this safe and effective healing modality, it has remained one of her foremost passions.
She initially worked as a BodyTalk practitioner and health coach at a chiropractic clinic before starting her own practice, InJoy BodyTalk. She is a certified BodyTalk and PaRama Practitioner, and has taken BodyTalk for Animals.
Her other areas of interest and background include Access Consciousness, Reiki Master Practitioner, Certified Nutritionist, The Enneagram System, The Work by Byron Katie, and Emotional Freedom Technique. Tone-Lise is a native of Norway, loves the outdoors, and has lived in North Dakota since 1991.
What one of her clients says about Tone-Lise:
I have been having distance BodyTalk sessions with Tone-Lise for a few months now and have noticed great improvements with many things. In general, I feel more balanced, and a lot of small nagging issues have cleared up. One very notable thing about my treatment is the session in which she found and corrected a problem with my right foot. I have had trouble with it for years; the bones of the foot get stuck and often it would hurt to walk. I haven't had trouble with it since! I highly recommend Tone-Lise and I know that my family and I will continue to have sessions.
~ Beth, Sarasota, Florida
Check out other testimonials at
www.bodytalkforyou.com/testimonials.html


To make an appointment online:
http:/www.bodytalkforyou.com/appointments.html
or email her at
tonelise@bodytalkforyou.com
or call 701-471-6183.
Carpe Diem!