Sarah Corin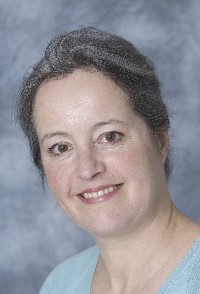 Biography
Training
BodyTalk Modules 1, 2, 3, 4, 6, 7 & 9 BodyTalk Access, Mindscape1, Breakthrough1, Finding Health1, Founder's Treatment Intensive & Freefall1
I am a Certified BodyTalk Practitioner, practicing in Meads village, Eastbourne in S.E. England.
Although a practitioner of BodyTalk for a mere three years, I have accumulated a depth of knowledge and understanding along my 30-year pathway. This journey in my adult years has taken-in Alexander Technique, Applied Kinesiology, Reiki, Aromatherapy massage as a client; caesarian birth followed by home birth; 'The Continuum Concept' by Jean Liedloff and network, Parentlink (plus 23 years of application!), and the experiential More To Life training. And in the last six years of BodyTalk, I have been regularly amazed and awe-struck at the subtle and transforming changes in my bodymind complex and entire life, particularly in 'carrying' me forward as a practitioner. I look forward to applying my depth of experience to support you.
This is radical stuff with exciting outcomes for clients.
I am committed to further study and training for both the development and satisfaction of my clients and my own personal interest & development.
www.sarahcorin.co.uk
Clinics:
Eastbourne Clinic of Natural Medicine
69 Meads Road
Meads, Eastbourne
East Sussex
BN20 7QL
Please phone 07967 211059 and leave a message if I'm in clinic. I'll be pleased to call you back.
Home visits by arrangement.