Patricia McManus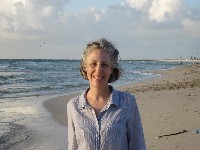 Patricia McManus
Reiki Master , CBP, Parama BP
Clinic


, FL

Phone: 617-257-4155
plm411@gmail.com

Biography
Body Talk by Land and Sea
Patricia lives in Miami where she practices BodyTalk on land and sea. She sees Clients at 333 West 41st Street, Suite 414on Miami Beach, and onboard her catamaran where she lives full time.
Patricia found the BodyTalk system when she was looking for help with a ruptured disc. Through receiving BodyTalk treatments, she avoided surgery and fully recovered. Patricia became a huge advocate of the system and studied for certification under various Instructors including the founder, John Veltheim and the Advanced Senior Instructor, Janet Galipo. She has taken the following courses:
BodyTalk Fundamentals
Fundamental Integration
Principles of Consciousness
Bio-Dynamics
Macrocosmic BodyMind
Matrix Dynamics
Advanced Modules Integration
PaRama College Units 1 & 2
PaRama College Practical Units 1 & 2
Mindscape
Structural Integration for BodyTalkers
Finding Health – Mapping the Healing Process
Finding Health 2 – Applied Consciousness
BodyTalk Treatment Intensive
BodyTalk Access
In her work, she also incorporates Reiki should that be a priority for the Client.
Patricia has been instrumental in developing volunteer programs in the Miami area at Lotus House, a shelter for homeless women and children, Stand Up for Kids, and NANAY.

Patricia is available for sessions in person or by distance. To schedule an appointment, please contact her at:
tel: 617-257-4155 e-mail: plm411@gmail.com
Patricia is formerly of Marblehead, Ma.