Dr Richard Stuart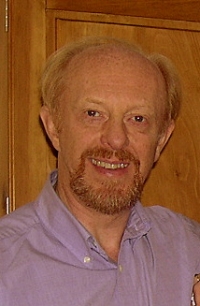 Biography
Dr Richard Stuart. D.O.M.P. DNM. CBP. CBI.
Richard Stuart is an Osteopath, a Certified Bodytalksystem Instructor for Advanced Modules a Bodytalksystem Practitioner, and has a Doctorate in
Natural Medicine. He graduated from the John McTimoney School of Chiropractic in England and the National Academy of Osteopathy in Canada.
Richard has studied many different modalities,and has been in practise for over 30 yrs. His unique practise integrates the many styles he has learned, most applications are very gentle and effective.
Chiropractic, Classical Osteopathy, and other Osteopathic techniqes such as
Cranio/Sacral, Visceral Manipulation, Fascial Release,Kinesiology, and Bodytalksystem provide a broad application for many areas of health.
In addition Richard has an extensive background in Spiritual/Esoteric Religious studies, and Kundalini activation.
He became an Instructor in 2001.Today he operates a busy BodyTalk practise in Calgary. Richard travels throughout Canada and abroad,teaching both basic and advanced modules in the Bodytalksystem.
His current memberships include:International Osteopathic Association. Natural Medicine Board Canada/USA. Certified BodyTalk Practitioner, Certified BodyTalk Instructor, and Member of International BodyTalk System Association.
For information or an appointment in Calgary contact Richard Stuart at 403-701-7149, E-mail Richard at
rstuart33@gmail.com
or go to
www.intutivehealth.ca
Richard is available to teach in Canada, USA and the rest of the World.