A Time to Engage
Printed from http://www.bodytalksystem.com//learn/news/article.cfm?id=1109 on Jan 16, 2022.
Mar 20, 2020
By Esther Veltheim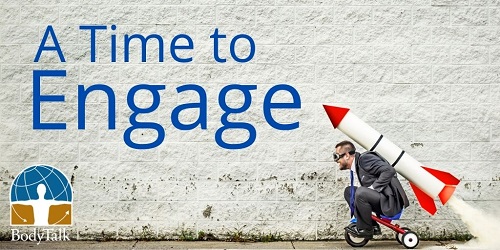 pandemic/pan'd?m?k/
adjective
(of a disease) prevalent over a whole country or the world.


Do you know the difference between a pandemic and an epidemic? Definition specifics vary, but both relate to disease "affecting a whole country or the world."

From the day we are born we wake up in a world where pandemics and epidemics are rife. At this very moment in our lifetimes, the World Health Organization estimates that over:

800 million people worldwide are chronically hungry
1.9 billion people worldwide suffer with obesity-related problems
150 million children worldwide are stunted by malnourishment
264 million people worldwide are afflicted by depression
200 million women and girls today have undergone female genital mutilation
3 million girls each year are at risk and will undergo female gential mutilation before age 15
65 million people worldwide are forcibly displaced from their homes

Above is just the tip of the iceberg of silent pandemics and epidemics going on around us all of the time, right now. But it is COVID-19, the novel Coronavirus, that is captivating our attention today. There is nothing silent about it.

It is at times like this, when a high profile pandemic hits the news that we humans suddenly become more aware of our humanity and our interconnectedness. Suddenly a common, highly publicized threat seems to unite us all. But why? Why does it take a well-televised global crisis before this can happen, before we are roused from our apathy, before we remember that we are all vulnerable, all human, all interconnected all of the time?

Few human beings are spared the ravages of mental disease in one form or another. Few human beings have been spared the ravages of abusive relationships. But police are not mobilizing in the streets to stem the tide of these silent epidemics, these worldwide threats to our sanity and our safety.

The recognition that pandemics are nothing out of the ordinary is not in any way dismissive of the particular pandemic we are facing today. The idea that "pandemics are not rare" simply puts disaster into perspective. Whenever our perspective shifts in this way, apathy is stalled in its tracks.

Has your apathy stalled because you are working on the front lines, in a hospital or with sick loved ones? Has your apathy temporarily lost its hold because your business is in jeopardy and you have no idea how you will feed your family or pay the rent or the mortgage? Whatever the reason, it is a sacred life passage whenever something so drastic happens as to jolt us out of our apathy.
It is a sacred life passage whenever something so drastic happens as to jolt us out of our apathy.
Actions free of apathy are infinitely more practical. The mind free of apathy is steady and clear. The human being free of apathy experiences being more fully human. Perhaps, when we recognize the ordinariness of pandemics in our world, being more fully human will become equally ordinary.

Print this Article |

Facebook |

Twitter