February is LOVE MONTH....
Printed from http://www.bodytalksystem.com//learn/news/article.cfm?id=723 on Jan 27, 2022.
Feb 17, 2012
By Andrea Carter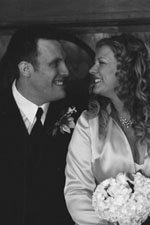 When was the last time you actively did something for yourself to reflect how much you love YOU? Isn't part of engaging in our incredible system, delving into personal growth, creativity, and expression, an active way to connect to that genuine source energy? "I LOVE MYSELF!!!" - can you get giddy when you say that?
I remember when I first kissed my husband after our "I do's" on our wedding day, that butterfly feeling, the essence of being lifted to the sky, floating on clouds for the rest of the day...so why don't we get that same feeling when we talk about self love? Self love doesn't happen by luck or "the grace of God" though. You have to look at it. You have to dig down deep into your layers, and you have to uncover it. You have to create it. You have to experience it! Self love, and true unconditional love is your birthright. Teilhard de Chardin said, "We are not human beings having a spiritual experience, we are spiritual beings having a human experience". Isn't this what we search for each time we do a BodyTalk session? Have a BreakThrough session? Be naked beneath our clothes? Enable ourselves to get creative and tune into our inner knowing?
When things go wrong, when we don't get it "right", when we get into our grooves and go through the motions, most of us will blame ourselves, our parents, life...we take on our story and believe we are the story instead of the love that we are. Recognize that in becoming your story, your ability to love self becomes hindered as does your ability to move forward and connect with others.
Recognizing that the world is literally made of love, that all of us can connect to it, and create the energy of love by connecting to ourselves. This is one of the most powerful ways of shifting what is, into what you want.
It's my anniversary this month - we've been together since we were 18 years old and this year, for our anniversary we are not exchanging gifts, we are going to actively work on loving ourselves. My gift to him is to love myself more, and his gift to me is to love himself more.
In this month, the month of love, the month of the heart, connect to you. Do one thing that is oober fabulous for you. Make yourself the priority - be one with you!
In Love,
Andrea Carter

Print this Article |

Facebook |

Twitter