BodyTalk at the Maine Medical Center Brain Injury Conference
Printed from http://www.bodytalksystem.com//learn/news/article.cfm?id=769 on Jan 27, 2022.
Nov 09, 2012
By Alison van Zandbergen
In September of 2009 I became a Certified BodyTalk Practitioner. Prior to that I had been working as a Float Pool Registered Nurse in the hospital. It was great to have the opportunity to use BodyTalk on clients while nursing because it gave me the validation and motivation to pursue my BodyTalk studies with great passion (some people that took classes with me, may say that it was an over-dose of passion!).
However, I left the hospital to start a private practice because I felt that the level of healing offered through the BodyTalk System was much deeper than that which I was doing at the hospital bedside. After leaving hospital, there was a part of me that wanted to get BodyTalk into the hospital as an elective alternative service. I knew I had to start with small steps.
My first attempt, I submitted an application packet to the continuing education department of Maine Medical Center to teach the BodyTalk Cortices technique and was denied the opportunity. I was told that because there wasn't any research based evidence available to support BodyTalk they couldn't permit the teaching of it.
Meanwhile, I worked with a client that is disabled due to a severe brain injury. It turned out that she was a part of a brain injury support group that is affiliated with Maine Medical Center. Due to the significant amount of improvement that she has had since starting her journey with BodyTalk she was able to provide an avenue for me to get into the medical community to teach.
A year ago, during one of her routine BodyTalk sessions, she asked me if I would be willing to present at the Annual Brain Injury Conference in 2012, without hesitation I said, "Absolutely!"
Well, that day came and it was the most amazing teaching opportunity I have had! Thank you to the wonderful mentors that I have had during my BodyTalk trainings, kudos to all of you! After giving the background information on BodyTalk and the Cortices Technique, I had the group (50+ attendees, a blend of medical providers, survivors and general public) do a pre-assessment on themselves, by noting the range of movement that they had in their necks before tapping out their cortices.
I then simultaneously guided them in doing the Cortices technique and then asked to recheck their range of movement. The "ooohs" and "oh my god!" statements while teaching to a group of this size was DIVINE!!! Words can not explain the gratitude that filled me, knowing that I had given these people a tool that would change their lives.
Following the talk I got such wonderful feedback from many attendees. I am motivated to get out and do more! If you haven't taught to a group this size and experienced such a rush, or even if you have, I encourage you to go out and create the experience for yourself. If you are scared, pick-up Susan Jeffers' book, Feel the Fear and Do It Anyway, you will be glad you did! Thank you Ashley Pfohler for the encouragement to write, coupled with Susan Jeffers daily "risk assignment"- I did it!!!
Alison van Zandbergen, RN, CBP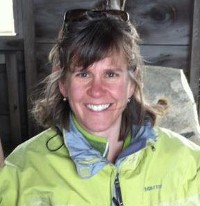 Print this Article |

Facebook |

Twitter