Great New News About Members Conference
Printed from http://www.bodytalksystem.com//learn/news/article.cfm?id=356 on Jan 17, 2022.
Mar 13, 2009
Two weeks ago, we were thrilled to be able to announce a full-day presentation by Jungian psychologist, Dr. James Hollis, www.jameshollis.net, at our 2009 Members Conference. This week we are equally thrilled to announce that esteemed quantum physicist, Dr. Amit Goswami, will also be addressing the assembly for a half-day presentation!
Amit Goswami is a professor of physics at the University of Oregon where he has served since 1968. He is a pioneer of the new paradigm of science called science within consciousness – an idea he explicated in his seminal book, The Self-Aware Universe where he also solved the quantum measurement problem elucidating the famous observer effect.
Goswami has written six other popular books based on his research on quantum physics and consciousness. In The Visionary Window, Goswami demonstrated how science and spirituality could be integrated. In Physics of the Soul he developed a theory of survival after death and reincarnation. His book Quantum Creativity is a tour de force instruction about how to engage in both outer and inner creativity. Goswami's book, The Quantum Doctor integrates conventional and alternative medicine. His latest book, Creative Evolution is a resolution between Darwinism and intelligent design of life. Finally, in his book God is not Dead, Goswami demonstrates science's re-discovery of God.
He was featured in the film "What the Bleep Do We Know?" and its sequel "Down the rabbit hole" as well as the award-winning documentary "Dalai Lama Renaissance" and the upcoming "The Quantum Activist."
Dr. Goswami will blend his wisdom and expertise to integrate many of the topics important to the IBA practitioner – science, consciousness, healing and spirituality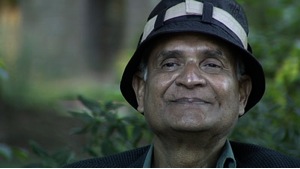 Print this Article |

Facebook |

Twitter