Tap, Tap, Tap too much?
Printed from http://www.bodytalksystem.com//learn/news/article.cfm?id=484 on Jan 17, 2022.
Nov 25, 2009
By John Veltheim
There have been stories on the forums about students having adverse reactions to tapping the cortices too much. Or, some react simply from "too much" tapping in any technique.
In our teachings we say you cannot overdo the tapping, as it cannot cause harm. I have been asked to comment on this. I feel there a several possible scenarios.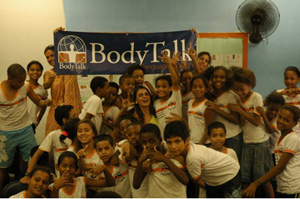 An analogy of why there might be hypersensitivity to tapping is in the case of someone being advised to drink plenty of water. Water is harmless and we are all advised to drink plenty of it. However, some people react strongly to drinking more than a large glass of water at a time. Their system is just hypersensitive.
The tapping is creating standing waves that are going through the system and interacting with the electromagnetic fields of the brain and body. If the persons EMFs are very sensitive or very out of balance, then one could anticipate some reaction. This would not be harmful but it could be disturbing. If the reaction is too disturbing, then they should tap less often or tap more lightly, even to the point of not actually touching the skull.
People should not underestimate just how powerful the access techniques are. Especially the cortices. If the brain is quite strongly out of balance, then any strong correction, although necessary and important for their health, can cause significant disturbances such as dizziness, disorientation, nausea, or mild headache. Naturally, if this happens, one could suggest that they stop the treatment for a while (perhaps a few days), however, they need to be told that the issues have to be addressed if they want to enjoy significant health improvement.
Important points to note:
BodyTalk Access Trainers should be careful to reassure the students that the symptoms (hypersensitivity to tapping) are not harmful and are more an indication of how much their system needed balancing. It is also a great PR exercise for show the power of the techniques. Quite often people have trouble believing that something so simple can cause major change in the body. So I think a couple of cases in the workshop like the ones described are great!

Print this Article |

Facebook |

Twitter