BodyTalk for Plants
Show all Upcoming BodyTalk for Plants Courses Scheduled | Back to List of All Courses
---
Course Title:
BodyTalk for Plants LIVESTREAM
Course Overview:
Plants are the foundation for all human life and an essential resource for our well-being. We depend on them in a multitude of ways and so it makes sense that we begin to understand their subtle, yet powerful ecosystem.
Naturally, one of the key variables to the health of a plant's survival is the environment. Being able to withstand or adapt to the changing conditions of the environment directly influence a plants ability to sustain itself. It is simple really, adapt or die. Sounds harsh, but the fact is this is an innate concept of plant consciousness.
BodyTalk for Plants is a healthy approach to helping plants heal, thrive, and adapt utilizing the principles of The BodyTalk System.
Course Description
BodyTalk for Plants can be used to balance a plant to their environment and ultimately facilitate their ability to self-heal. This includes helping plants deal with stressors like: extremes in climate (moisture, temperature, etc.), relationships with neighboring plants, microbes and insects (healthy plants always ward off disease), exchange through air and soil, and much more.
When a plant is balanced it will thrive leading to increased yields in crops and gardens, a greater ability to provide energy and life to the ecosystem, and sustain the ability to play their role in life. BodyTalk for Plants works on any kind of plant…from houseplants and flowers to herbs, trees, and crops.
Course Outline
Introduction
- Understanding Ecosystems (plants and animals)
- BodyTalk in relation to Plants
- Communication with Plants
- Internal Stress
- Healing Mechanism of Plants
Protocol and Procedures for Plants
- Muscle Checking
- Tapping Out
- Spreading the Treatment
Techniques
- Pre-set Links
- 5 Elements
- Consciousness
- Plant Parts
- Plant Systems
- Environment
- Matrices
- Plant Chemistry
- Circulation
- Cellular Repair
Communication about BodyTalk for Plants
Course Objectives
Upon completion of this course, the participants will:
1. Learn how and why plants are vital to our well-being.
2. Identify key reasons why plants do not thrive.
3. Understand how to apply the BodyTalk System concepts to plants.
4. Learn a variety of BodyTalk techniques to help improve the state of balances for plants.
5. Understand the importance of proper communication when doing BodyTalk on plants.
Assessment: N/A
Textbook: BodyTalk for Plants Textbook
Additional Reading: N/A
Course Name: BodyTalk for Plants
Format: N/A
Qualification: Pre-requisite – BodyTalk Fundamentals
This course counts for 16 hours of continuing education for Certified BodyTalk Practitioners' requirements.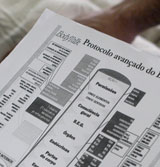 BodyTalk is taught in nine languages and in more than 35 countries.
Spotlight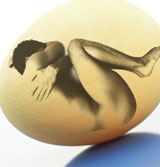 BreakThrough is a well-organized system of steps designed to show us our built-in defenses and deep-seated, limiting beliefs from childhood that prevent us from living life fully. Learn how you can break out of your defensive shell.