Harmony Unveiled: Beauty of Symmetry
Show all Upcoming Harmony Unveiled: Beauty of Symmetry Courses Scheduled | Back to List of All Courses
---
"Nature builds up her refined and invisible architecture. With a delicacy eluding our conception, yet with symmetry and beauty which we are never weary of admiring."
– John Hershel
This session utilizes the Fibonacci sequence and Golden Mean (also called Golden Ratio) in a three-dimensional approach to harmonize symmetry in the body-mind complex. It specifically addresses the symmetry of the five physical and subtle senses with a special emphasis on the fascial system. The results can be aesthetically pleasing but, more importantly, they evoke a sense of well-being. Furthermore, the power of "matrix symmetry" is harnessed to identify and rectify imbalances in various aspects of life, encompassing health, finance, work, and family. The repairing and balancing of matrices through symmetry often yield results that can be described as nothing short of miraculous. Previously closed doors can effortlessly swing open, ushering in new possibilities.
This course counts for 1 hours of continuing education for Certified BodyTalk Practitioners' requirements.
Spotlight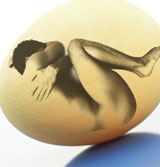 BreakThrough is a well-organized system of steps designed to show us our built-in defenses and deep-seated, limiting beliefs from childhood that prevent us from living life fully. Learn how you can break out of your defensive shell.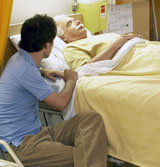 The BodyTalk System provides low-cost preventive care, reduces hospital stays and lowers the cost of drug use by stimulating the body to heal faster.