Seminars etc.
Instructors
Course Descriptions
FreeFall 1
Show all Upcoming FreeFall 1 Courses Scheduled | Back to List of All Courses
---
FreeFall 1 Video
---
The PaRama Life Sciences; BreakThrough, FreeFall and Mindscape,
Supports individuals' pursuit of their human potential development.
FreeFall theory has evolved from the rich traditions and developments of psychotherapy, bioenergetics, and eastern tradition. Dr. John Veltheim expanded the principles to create an empowering and transformative workshop where the participant can experience, recognize and resolve body centered issues.
FreeFall participants explore SELF by stripping off the mask of coping.
The "Coping Mask" is a matrix of fears, judgments, beliefs and behaviors that restrict an individual from embracing and loving life.
Naked beneath Our Clothes article written by Dr. John Veltheim, exposes the conditioning, experiences, and environmental influences that contribute to the distorted view of an individual's sexuality/sensuality.
Being Naked Beneath our Clothes is an attitude of self acceptance so that life can move beyond the restrictions. The resulting opening of the heart and trust in ones own essence supports therapeutic integration and personal evolution.
FreeFall is explored in a safe, confidential environment free of anything sexual in nature.

The FreeFall Seminar is by application only. The application is based on a thorough screening process by the Application Committee.


Eligibility is limited to applicants having demonstrated an active personal and professional commitment towards the IBA code of ethics.


Applicants are reviewed by PaRama Life Science Admissions to determine eligibility; additional information may be requested.

Registration for FreeFall I – with a Certified FreeFall Instructor, can be found on the training schedule at IBA

This course counts for 16 hours of continuing education for Certified BodyTalk Practitioners' requirements.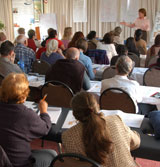 The BodyTalk System training enables you to practice holistic medicine in the truest sense of the word - body, mind, and consciousness.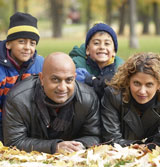 For the layperson interested in using the BodyTalk techniques, the BodyTalk Access training is easy to understand and learn and will help you assist your family and friends with healthcare in a simple and safe way.