Seminars etc.
Instructors
Course Descriptions
Who am I?
Show all Upcoming Who am I? Courses Scheduled | Back to List of All Courses
---
This is not a how-to course or a course of philosophical lectures. Our course will be spontaneous in its content so that we can ask and explore questions from fresh, unpremeditated places.
'Who Am I?' the question in the heart and on the lips of every sincere seeker. We welcome you to join us from this one starting point "Who Am I?" no goal, nowhere to go, just this burning question….and let us see what happens.
We welcome you to join John and Esther Veltheim, in person or via an online broadcast, for this interactive exploration of the process of self-enquiry.
This course counts for 16 hours of continuing education for Certified BodyTalk Practitioners' requirements.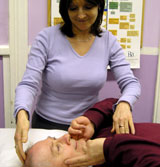 BodyTalk is simple, safe and non-invasive.
Spotlight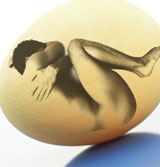 BreakThrough is a well-organized system of steps designed to show us our built-in defenses and deep-seated, limiting beliefs from childhood that prevent us from living life fully. Learn how you can break out of your defensive shell.