Supplemental Course: Immune Systems
Show all Upcoming Supplemental Course: Immune Systems Courses Scheduled | Back to List of All Courses
---
The immune system is one of the biggest problems in the world today. The drugs that are administered for suppressed and/or hyperactive immune systems are mere band-aids and do nothing to address immune system dysfunction.

In this supplemental course, we will examine overall immune system function, looking at the roles that various organs play, the microbiome, and the immune function of our natural "barriers" (skin and mucous membranes). We will also look at what's occurring in immunity at the cellular level, the consciousness of the immune system, and how or why it becomes compromised in the first place.

Next and very importantly, we will explore strategies for building resistance to harmful environmental microbes and toxins. Unfortunately, our environment is becoming more harmful through the use of GMO crops, antibiotics, mercury, pesticides, EMFs, and the list goes on. We will look at what we can address through BodyTalk, as well as daily practices that can strengthen our resistance.

We will then focus specifically on formula strategies in stubborn immune system diseases. An invasion of harmful microbes into the system (often viral) frequently sets the stage for immune system diseases, particularly autoimmunity. Autoimmune diseases are becoming an epidemic and are considered a life sentence, as modern medicine has no strategies to treat them. In fact, many diseases can be correlated with an immune system that is no longer adequately regulating itself. We will discuss the concept of the body attacking and not tolerating itself and how this can be addressed through BodyTalk. Other topics that we may address include inflammation, immune cells, and Chinese Medicine associations.
This course counts for 2 hours of continuing education for Certified BodyTalk Practitioners' requirements.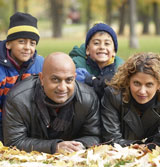 For the layperson interested in using the BodyTalk techniques, the BodyTalk Access training is easy to understand and learn and will help you assist your family and friends with healthcare in a simple and safe way.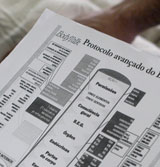 BodyTalk is taught in nine languages and in more than 35 countries.