Seminars etc.
Instructors
Course Descriptions
Supplemental Course: Arthritis–Types & Treatment
Show all Upcoming Supplemental Course: Arthritis–Types & Treatment Courses Scheduled | Back to List of All Courses
---
Arthritis: Types and Treatment Strategies

As the vast number of autoimmune diseases seem to be on the rise, so are the different types of arthritis, many of which are categorized as autoimmune illnesses. There are currently over 100 different types of arthritis and related diseases. Perhaps the type of arthritis we are most familiar with is osteoarthritis. While this is often just considered as wear and tear on the joints, it can and frequently does have a genetic component. In many people, osteoarthritis can be isolated to a specific area of the body, such as the knees, having its own etiology and thus requiring its own specific treatment strategy.
In this course, we will examine the difference between some of the main types of arthritis. We will also examine various issues that behave like arthritis but are not arthritis. Looking at arthritis also requires a discussion around what activates this disease. Frequently, there are underlying emotional influences. Some people can have a strong predisposition to rheumatoid arthritis, for example, but they never get it. Our focus will be to explore the various etiologies around arthritis, the triggers, what exacerbates it, and ultimately the variety of ways to tackle what is often a complex illness.
This course counts for 2 hours of continuing education for Certified BodyTalk Practitioners' requirements.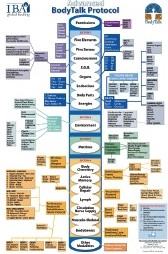 The BodyTalk Protocol defines the different "places" in the Body-Mind that may be addressed in a BodyTalk session.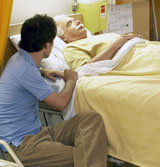 The BodyTalk System provides low-cost preventive care, reduces hospital stays and lowers the cost of drug use by stimulating the body to heal faster.