Seminars etc.
Instructors
Course Descriptions
Supplemental Course: Addressing Elderly Issues
Show all Upcoming Supplemental Course: Addressing Elderly Issues Courses Scheduled | Back to List of All Courses
---
Psychological and emotional issues around:

getting old;


approaching the end of life;


Active Memories of past events that are still being held onto; and


Loneliness


Physical deterioration of the body such as:


deteriorating too rapidly through arthritis or osteoporosis, and


poor digestion and nutrient absorption, as well as malnutrition


Environmental factors and pollutants

Poor memory, or absent-mindedness

Issues around social interactions that are limited/restricted or excessive

Specific health conditions that are more common in the elderly, such as


blood pressure problems, or other heart conditions;


dementia and Alzheimer's;


incontinence;


sensory impairments, such as vision and hearing;


medications that are improperly managed by doctors;


and more


The course will address treatment strategies that can be helpful in resolving or ameliorating the above factors. The primary focus will be BodyTalk, but supplements and other supportive therapies will also be discussed. Ultimately, we want to help the elderly populations to enjoy their years of retirement
.
There will also be a discussion on the findings of the United Nations that there are several countries that have a situation where the elderly have above-average health, enjoyment of life, and contentment in their social standings. What are the secrets?
This course counts for 2 hours of continuing education for Certified BodyTalk Practitioners' requirements.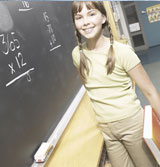 The BodyTalk Access techniques are specifically designed to stimulate balanced brain function and can improve children's learning abilities.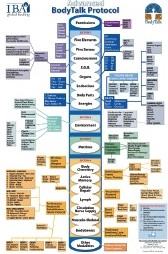 The BodyTalk Protocol defines the different "places" in the Body-Mind that may be addressed in a BodyTalk session.