Supplemental Course: Heavy Metal Poisoning
Show all Upcoming Supplemental Course: Heavy Metal Poisoning Courses Scheduled | Back to List of All Courses
---
This course looks at the classical symptoms of heavy metal poisoning and the guidelines to addressing it. Some of the first symptoms, like hair loss and extreme fatigue, are not always easily recognizable.

It can also lead to digestive disorders. Metal poisoning, especially lead poisoning, can sometimes masquerade as major diseases like multiple sclerosis and chronic fatigue syndrome, making it difficult to diagnose. Heavy metal poisoning also affects the brain very badly and can be particularly detrimental in children whose brains are still developing.

Many tests do not accurately detect heavy metals. Blood tests are generally very inaccurate, while hair analysis or a 24-hour urine test are often far more revealing.


Heavy metals can be anywhere. Until 1979, lead paint was still legal in the United States, so home renovations on older houses can be very dangerous without proper precautions. Lead is also in the soldering of pipes in old houses, and it is still common in England in mirrors. Heavy metals can be in food products that aren't immediately obvious, like certain chocolates. Arsenic and antinomy can be in polyester clothing. Aluminum is in toothpaste, deodorants, pots, and pans. The list goes on.

This course will educate students on the pervasiveness of heavy metals, what to look for in clients and how to address it, both through BodyTalk and other support strategies.
This course counts for 2 hours of continuing education for Certified BodyTalk Practitioners' requirements.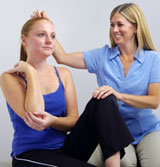 The BodyTalk System can be learned easily and will produce professional results while broadening your scope of professional practice.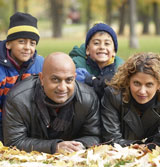 For the layperson interested in using the BodyTalk techniques, the BodyTalk Access training is easy to understand and learn and will help you assist your family and friends with healthcare in a simple and safe way.