Circadian Rhythms w/ Tim Hall and John Veltheim
Show all Upcoming Circadian Rhythms w/ Tim Hall and John Veltheim Courses Scheduled | Back to List of All Courses
---
This course presents the material in a field of scientific study that has exploded in the last few years, the Human Circadian System. Disturbances in this critical system have been linked to nearly every major disease. Research shows that our DNA is heavily connected to the rhythmical nature of the body's Circadian System, as well as having important implications for Body Chemistry, Active Memory, and other techniques within the standard BodyTalk protocol. The pharmaceutical industry is working diligently on drugs that reset the Circadian System. By integrating innovative Circadian System research with BodyTalk, a new and powerful method for addressing health is available to us.

Course topics will include the neurological anatomy and cellular physiology associated with the Human Circadian System. We will also explore the system's molecular motor and DNA implications. Evidence-based lifestyle interventions will be presented that cover critical areas of personal health and wellness by addressing the primary risk factors associated with the deadly and debilitating diseases of modern society. These interventions can be implemented immediately into your own life and taught to clients to aid their health in a way that supports their BodyTalk sessions.

The BodyTalk applications combined with the lifestyle interventions will empower practitioners with the knowledge necessary to educate their clients about simple yet effective ways of living in harmony and rhythm with the cycles of Innate Intelligence.

Two weeks after this course, on August 1, John and Tim will be offering a special FREE supplemental course open only to course graduates who have taken BodyTalk Direct. It will explore more specifically how to work with the circadian system at the level of the DNA using the principles taught in BodyTalk Direct. All students registered for Circadian Rhythms who have also taken BodyTalk Direct will be registered automatically for the supplemental course on August 1


Four weeks after this course, on August 15, John and Tim will be offering a free Q&A follow-up. Since many students are not able to attend the full course live and others like to view the course several times before forming their questions, we will be hosting this special event to make sure all students come away from the course confident in their application of the new material. All students registered for Circadian Rhythms will be registered automatically for the Q&A on August 15.

Course Overview:

-Introduction
-Diseases associated with circadian disruption
-Disrupting factors to the Circadian System
-Gross anatomy and physiology of the Circadian System
-Cellular anatomy and physiology of the Circadian System
-BodyTalk protocol applications for the Circadian System
-Associations between circadian rhythms and torsion fields of DNA
-Mechanics of the molecular clock and DNA
-Light – artificial, natural and vitamin-D
-Time-restricted eating – diet and nutrition
-Exercise as a circadian signal
-The Stress System interaction
-BodyTalk Active Memory, PTSD, and a circadian timestamp
-Neurodevelopmental disorders (Autism)
This course counts for 16 hours of continuing education for Certified BodyTalk Practitioners' requirements.
Spotlight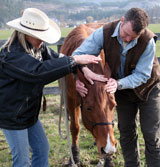 The BodyTalk System techniques work amazingly well for animals as well as humans. Specific BodyTalk for Animals courses are available for balancing your pets and other animals.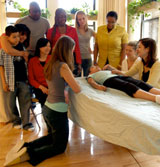 The BodyTalk System is safe, has a scientific basis, develops creative and intuitive skills, and is fun for the whole family.