BreakThrough: 7 Steps Study Group 4
Show all Upcoming BreakThrough: 7 Steps Study Group 4 Courses Scheduled | Back to List of All Courses
---
These Study Groups serve as a treasure trove of lessons on the art of leading the 7 Steps. Whether you are a beginner or a long time student, every single Study Groups promises you new insights to support and inspire you in your practice. The 7 Steps will teach you the most when you find a study partner and regularly practice leading each other. The 7 Steps are a journey, an adventure, not a goal. This is also the purpose of our Study Groups, to support and encourage you on your journey. The more you do the work, the more you will realize the gift of being a beginner, always a beginner.
The focus of this particular BreakThrough 7 Steps Study Group will be the importance we give to experiences. You would probably prefer a day at the beach over having a root canal. That is only natural. But idealizing certain experiences to the exclusion of others is a slippery slope. Ironically, even though we cling to idealized experiences because of the promises they seem to hold, they are, in fact, very limiting and incredibly addictive. The task of our Study Group will be to explore these concepts. To this end, we will be diving deeper in the questioning and deductive process of Step 4. While this is the fourth study group of the year, you do not need to have attended previous study groups to participate. Each study session is unique and explores a different aspect of the BreakThrough Steps Process.
For those who cannot make the live event, each of our 7 Step Study Groups will be available to view and re-view on PaRama Campus within about a week of being held.
This course counts for 2 hours of continuing education for Certified BodyTalk Practitioners' requirements.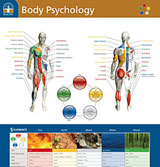 BodyTalk course materials facilitate the learning process.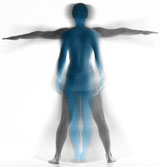 The BodyTalk System is state-of-the-art energy medicine for the future, and will enable you to be involved at the forefront of new approaches to healthcare in the 21st century.