BreakThrough Q&A with Esther
Show all Upcoming BreakThrough Q&A with Esther Courses Scheduled | Back to List of All Courses
---
Quote:
Find your true weakness and surrender to it. Therein lies the path to genius. Most people spend their lives using their strengths to overcome or cover up their weaknesses. Those few who use their strengths to incorporate their weaknesses, who don't divide themselves, those people are very rare.~ Moshé Feldenkrais

In this one hour Q&A you will be able to hang out with Esther, the creator of The BreakThrough System, and ask her any and all questions you have about BreakThrough. Esther will also be sharing some simple ways you can use BreakThrough in your daily life to help dispel overwhelm. Self-reflection is not always easy. Actually, self-reflection is usually pretty challenging. Oddly enough, it seems most of us have forgotten how to ask ourselves kind questions. Whereas, we are really good at the "Why the heck did you do that!?" type that increasingly divide us against ourselves. Clear, kind questions just don't seem to come so readily to us. And this is where BreakThrough can be so helpful, even if we just understand a few of its most basic principles.

This Q&A will be recorded and added to PaRama Campus should you not be able to participate live. But your live participation is very much welcomed.
This course counts for 0 hours of continuing education for Certified BodyTalk Practitioners' requirements.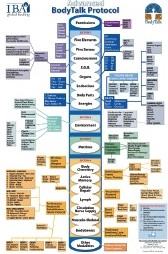 The BodyTalk Protocol defines the different "places" in the Body-Mind that may be addressed in a BodyTalk session.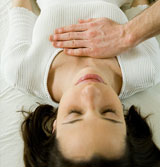 The BodyTalk System encompasses all the aspects of Mind/Body Balance.