PaRama BodyTalk - Segment 7
Show all Upcoming PaRama BodyTalk - Segment 7 Courses Scheduled | Back to List of All Courses
---
Working with the new concept of Gunas, Guna Life Processes and Physiology, Exploring different methods for applying Gunas in sessions, Gunas and Consciousness (individual consciousness, human ignorance, higher consciousness)
This course counts for 8 hours of continuing education for Certified BodyTalk Practitioners' requirements.
Spotlight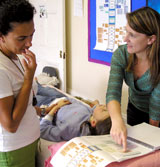 The IBA's Instructors are passionate about their work and dedicated to teaching this simple, but comprehensive system.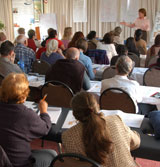 The BodyTalk System training enables you to practice holistic medicine in the truest sense of the word - body, mind, and consciousness.