PaRama BodyTalk - Segment 8
Show all Upcoming PaRama BodyTalk - Segment 8 Courses Scheduled | Back to List of All Courses
---
with the Levels of Mind (Conscious, Subconscious, Sub-Subconscious, Sub-superconscious and Working with the Quadrune Brain, including Masculine/Feminine dynamics, functions and behaviors of the Reptilian Brain, Triune Brain Pathways, Limbic Brain Energies and Connections, the Neocortex, Associations with other brain parts, and Prefrontal Cortex associations and Executive Function, Exploring Interactions with the Heart and Enteric Brains, Working Superconscious)
This course counts for 8 hours of continuing education for Certified BodyTalk Practitioners' requirements.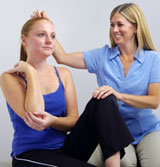 The BodyTalk System can be learned easily and will produce professional results while broadening your scope of professional practice.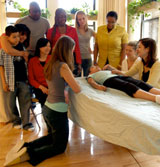 The BodyTalk System is safe, has a scientific basis, develops creative and intuitive skills, and is fun for the whole family.