PaRama BodyTalk - Segment 8
Show all Upcoming PaRama BodyTalk - Segment 8 Courses Scheduled | Back to List of All Courses
---
with the Levels of Mind (Conscious, Subconscious, Sub-Subconscious, Sub-superconscious and Working with the Quadrune Brain, including Masculine/Feminine dynamics, functions and behaviors of the Reptilian Brain, Triune Brain Pathways, Limbic Brain Energies and Connections, the Neocortex, Associations with other brain parts, and Prefrontal Cortex associations and Executive Function, Exploring Interactions with the Heart and Enteric Brains, Working Superconscious)
This course counts for 8 hours of continuing education for Certified BodyTalk Practitioners' requirements.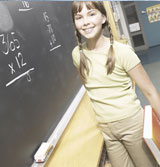 The BodyTalk Access techniques are specifically designed to stimulate balanced brain function and can improve children's learning abilities.
Spotlight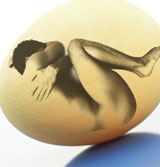 BreakThrough is a well-organized system of steps designed to show us our built-in defenses and deep-seated, limiting beliefs from childhood that prevent us from living life fully. Learn how you can break out of your defensive shell.