PaRama BodyTalk - Segment 8
Show all Upcoming PaRama BodyTalk - Segment 8 Courses Scheduled | Back to List of All Courses
---
with the Levels of Mind (Conscious, Subconscious, Sub-Subconscious, Sub-superconscious and Working with the Quadrune Brain, including Masculine/Feminine dynamics, functions and behaviors of the Reptilian Brain, Triune Brain Pathways, Limbic Brain Energies and Connections, the Neocortex, Associations with other brain parts, and Prefrontal Cortex associations and Executive Function, Exploring Interactions with the Heart and Enteric Brains, Working Superconscious)
This course counts for 8 hours of continuing education for Certified BodyTalk Practitioners' requirements.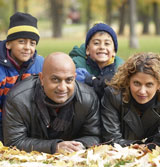 For the layperson interested in using the BodyTalk techniques, the BodyTalk Access training is easy to understand and learn and will help you assist your family and friends with healthcare in a simple and safe way.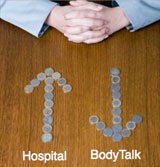 The BodyTalk System can reduce healthcare costs by stimulating the body's ability to heal itself.