PaRama BodyTalk - Segment 8
Show all Upcoming PaRama BodyTalk - Segment 8 Courses Scheduled | Back to List of All Courses
---
with the Levels of Mind (Conscious, Subconscious, Sub-Subconscious, Sub-superconscious and Working with the Quadrune Brain, including Masculine/Feminine dynamics, functions and behaviors of the Reptilian Brain, Triune Brain Pathways, Limbic Brain Energies and Connections, the Neocortex, Associations with other brain parts, and Prefrontal Cortex associations and Executive Function, Exploring Interactions with the Heart and Enteric Brains, Working Superconscious)
This course counts for 8 hours of continuing education for Certified BodyTalk Practitioners' requirements.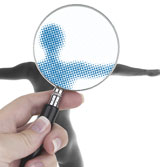 BodyTalk is a revolutionary healthcare system that utilizes state-of-the-art energy medicine to optimize the body's internal communications. This helps the body to operate more efficiently and effectively respond to injury and illness.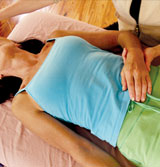 The BodyTalk System allows your BodyTalk practitioner to properly and professionally address your needs in a totally safe, holistic way that does not involve drugs, surgery, or extraordinary costs.