FreeFall 3: FreeFall Dynamics
Show all Upcoming FreeFall 3: FreeFall Dynamics Courses Scheduled | Back to List of All Courses
---
This advanced FreeFall course works more deeply with the concept of "Permissions" that was subtly explored in earlier FreeFall courses. Through exercises that challenge your ability to ask for what you want, you will come to a fuller understanding of self-responsibility and self-confidence. As we practice asking for we want in this course, it begins to reveal our essential need for open communication as well as growing our confidence in risk taking. In going through the course exercises, we uncover deep belief systems of unworthiness. We see that it is our resistance to being open and the tight clinging we have to our defensive patterns that blocks our ability to live in alignment with our basic essence and what came so naturally to us as infants. This pattern of shutting off, defending, and shutting out leads to energy constriction and disease.

In addition to Permissions, this course emphasizes self-awareness and self-care. To this end, the course includes exercises that challenge self-intimacy as we learn how to honor personal choices and set and honor our own boundaries.

The course explores the sensation of touch as the most vital part of our human embodiment. Through exercises that make use of the sense of touch, we explore personal boundaries, agreements, and open communication. The nature of the course is such that we start working very quickly within the sphere of the heart brain, rather than the head brain, which helps to ground the exercises and also facilitates a very safe, honest and therefore nurturing environment. Students work to embody a healthy expression of the concept of "Consent" through exercises of generosity, gratitude, and selflessness, while simultaneously learning how to set aside self-denial. It is important to note that within this course there is never any sexual touch or sexual content in nature.

This work of FreeFall is active rather than passive, powerful rather than powerless. Most importantly, we acknowledge in FreeFall that when it comes to practicing the exercises, the body is the essential place of change. The shifts and changes that students experience in this and other FreeFall courses is often visually perceptible—different posture, brighter complexion, firmer skin, the list goes on. As we learn to prioritize self-responsibility, self-care, personal boundaries, and open communication, our body begins to reveal a new physical state.

The prerequisites for this course are:

1) Have attended FreeFall 1 and FreeFall 2

2) IBA Membership (Life Science, Standard or Practitioner are all acceptable)

3) Have your application approved.

The FreeFall 3 Seminar is by application only. The application is based on a thorough screening process conducted by the Instructor. Eligibility is limited to applicants who have demonstrated an active personal and professional commitment towards the IBA Code of Ethics. Applicants will be contacted if additional information is required.
This course counts for 18 hours of continuing education for Certified BodyTalk Practitioners' requirements.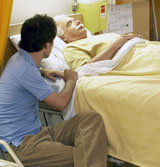 The BodyTalk System provides low-cost preventive care, reduces hospital stays and lowers the cost of drug use by stimulating the body to heal faster.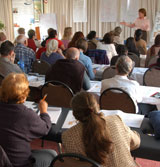 The BodyTalk System training enables you to practice holistic medicine in the truest sense of the word - body, mind, and consciousness.