BreakThrough 7 Steps Intensive Online
Show all Upcoming BreakThrough 7 Steps Intensive Online Courses Scheduled | Back to List of All Courses
---
The BreakThrough 7 Steps Intensive classes are totally interactive, focusing each week on a different aspect of the 7 Steps. This means that you can take the classes at random or as a consecutive series. Either way, they will help to deepen and refine your ability to lead someone through the 7 Steps. And, in this process, you will experience the real magic of the Steps and their ability to transform the way you use your mind and your relationship to it.
This course counts for 2 hours of continuing education for Certified BodyTalk Practitioners' requirements.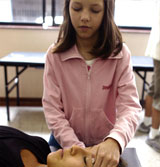 The BodyTalk System stimulates your body's innate ability to heal itself at all levels and anyone can learn the basic techniques taught in the Access Class.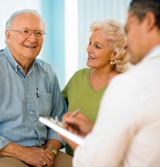 The BodyTalk System enables you to comprehensively explore the big picture of health care, outlining the client's health challenges in a systematic and thorough fashion.