Who Cares?
Show all Upcoming Who Cares? Courses Scheduled | Back to List of All Courses
---
Free Online Event Open to Public and Members
"Who cares?" are words we usually use to signify "Nobody cares….especially not me!" But, in this instance the question is asked literally. If you were to make a wild guess, what percentage of your life do you spend caring? Just pick the first number that comes to you.
Let's say the percentage of your life spent caring is 100%. Now, to be more specific….What percentage of your caring is stressfree?
In our next Free Class this will be the focus of our exploration.
This special online Zoom event with BreakThrough founder and IBA cofounder Esther Veltheim is open to everyone. It will support ongoing personal awareness and well-being and provide a powerful experience of the BreakThrough work.
This course counts for 2 hours of continuing education for Certified BodyTalk Practitioners' requirements.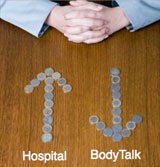 The BodyTalk System can reduce healthcare costs by stimulating the body's ability to heal itself.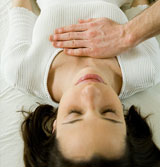 You cannot hurt anyone with BodyTalk. If you perform a technique incorrectly, it simply means there will be no result or change. It will not make the situation worse.