Finding Health: Mapping the Healing Process
Show all Upcoming Finding Health: Mapping the Healing Process Courses Scheduled | Back to List of All Courses
---
Finding Health: Mapping the Healing Process Video
---
This course can now be taken in English via DVD Course - View Here
The practice of health care has long been an eclectic mixture of science, mythology, cultural lore, and inbuilt bias towards a methodology of treatment. Although many advances have been made, the reality is that health as related to "wellbeing" is poorly defined and understood. Most definitions are based on wish lists of what we would like to see rather than the reality of what really is our potential.
Coupled with this is the common dilemma of health care practitioners and patients who see apparent injustices in the system. They see good, conscientious people with major health challenges, while people who have literally abused their bodies enjoy apparent good health. Similarly, treatments that work very well on one person seem ineffective on others. Coupled with this are the inconsistencies and vagaries of response to any system of health care despite the best efforts of the practitioner or the apparent efficiency of the modality.
This all remains a mystery because our fundamental beliefs that we use as filters to observe all this are simply wrong. The average person sees life through filters of their society, culture, upbringing and genetic wiring that profoundly distort one's understanding of what is really happening. This course is designed to cut through many of those filters by applying the knowledge of wisdom teaching, quantum science and clear logic with honesty and the integrity and courage to look at the facts and draw the obvious conclusions.
This exploration of the nature of health and the way it works is simultaneously exciting, scary and fun, and it will fundamentally change the way you look at life. The course will explore the statement: "Consciousness is all there is."It will look at the revelations of quantum physics in simple terms and see how closely they align to the wisdom teachings of thousands of years. Most importantly the course will then challenge us to look at the consequences of those revelations in our daily life and our understanding of human nature in health, wealth, love, and relationships.
This course counts for 21 hours of continuing education for Certified BodyTalk Practitioners' requirements.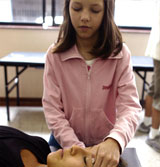 The BodyTalk System stimulates your body's innate ability to heal itself at all levels and anyone can learn the basic techniques taught in the Access Class.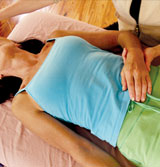 The BodyTalk System allows your BodyTalk practitioner to properly and professionally address your needs in a totally safe, holistic way that does not involve drugs, surgery, or extraordinary costs.