Seminars etc.
Instructors
Course Descriptions
Course Registration
You have selected a course. To complete your registration, please follow these simple steps.
Location
Saskatoon Inn and Conference Centre
2002 Airport Drive, Saskatoon, SK, Canada, (306) 242-1440
Saskatoon, SK S7L 6M4 Canada
Discount
Bodytalk Hotel Room Discount - $139 per night Reservations must be received by January, 14, 2017
Details
US $350 for first 30 students registered, US $200 each participant thereafter.
FULL PAYMENT IS REQUIRED AT TIME OF REGISTRATION FOR SESSIONS. The IBA reserves the right to delete persons from the course who do not pay in full at the time of registration.
In this two-day seminar, participants will have the opportunity to observe, receive and discuss treatments from BodyTalk founder Dr. John Veltheim. BodyTalk treatments are guaranteed for the first 30 registrants. After this class number has been met, additional students can register and attend for lesser fee but will not receive treatments.
Sherry Gilbert is the local coordinator and can be contacted at 306-625-7132 or by email sherry@bodytalkgilbert.com
Instructor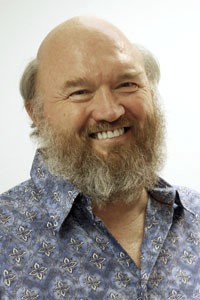 john-web@bodytalksystem.com