Seminars etc.
Instructors
Course Descriptions
Course Registration
You have selected a course. To complete your registration, please follow these simple steps.
Location
Livestream Broadcast -Eastern Daylight Time (EDT)
Sarasota, FL USA
Discount
Early Bird price $500 when registered with full payment before Feb. 18, 2019.
After 2/18/19 Price: $600 with 10% off for IBA members.
Details
IBA Members Only
Prerequisites:
BodyTalk Fundamentals (Mod 1 & 2)

To Login Live
1. Go the IBA website, www.bodytalksystem.com, and log into your account; your membership page should open.
2. If you don't see the "Membership Overview" page, click on the yellow "Members Area" link in upper right-hand corner above your name.
3. On your Membership page, go to the left-hand column. Shortly before the event you will see a link titled "Now Broadcasting via Livestream."
4. Click on this link to see current live transmissions.
5. Select the event, and press Play.

Notes If you do not see a video, please try another browser, for example Chrome, Firefox, Internet Explorer, etc. Also, some smart phones may work, others however might not offer a reliable connection.

To Access Recordings
You can view course recordings within 24-48 hours of the original broadcast.

1. Follow steps 1 and 2 above.
2. On your Membership page, go to the left-hand column. You will see a link titled "Recorded Livestream Events."
3. Click on this link and select the recording you would like to view.
4. Press Play.

If you have any issues or questions, please email support@bodytalksystem.com
Instructor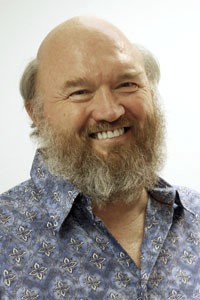 john-web@bodytalksystem.com