Eugene Botha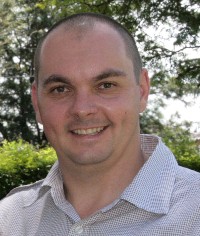 Dr. Eugene Botha
Dr TNM, CEWH, HONERI (Herbologist), CBI, BAT, CBP, Parama BP
Clinic
The BodyTalk Practice and Training Centre
Randpark Ridge
Johannesburg, GP 2169
South Africa
Phone: +2782 476 1806
bodytalk@vibe.co.za
www.sabodytalktraining.com
Biography
The BodyTalk Practice
and Training Centre
Eugene is a Certified BodyTalk Instructor, Access Trainer and Certified BodyTalk Practitioner (CBI, CBP, Par. BP, Dr. TNM) with a background as a Dr. of Traditional Natural Medicine and Traditional Chinese Herbal Medicine.
To book your BodyTalk Sessions with me
Please contact my office on the number below and Lesley will schedule your appointment:
Mobile only: 082 476 1806 (South Africa)
Public talks
Join us for our public talks on The BodyTalk System™ and BodyTalk as a career, or learning BodyTalk to help your family and friends.
Find out more about how this fantastic healthcare system can help you live a fuller healthier life, save on medical costs and be at the top of your game in all aspects of your life.
If you are interested in attending please contact us to confirm your space:
082 476 1806 (South Africa) / bodytalk@vibe.co.za
For training in The BodyTalk System™
If you are interested in starting a career as a Certified BodyTalk Practitioner (CBP) and open your own BodyTalk practice, or if you wish to help your family and friends with this fantastically effective, state of the art healthcare system:
Please check my training schedule on the website to register and attend courses or contact:

JHB coordinator:
Please see my training schedule or contact my office on 082 476 1806
I teach the following courses:
Module 1 and 2
Module 1 and 2 Advanced Practical
BodyTalk Access
Module 1 and 2 Exams to graduate as Certified Bodytalk Practitioner (CBP)
I also offer the following assistance to my students:
The Student Development Program
This mentorship Program runs over 6 weeks where we meet once a week and break down each section of the Module 1 and 2 course, to thoroughly cover each aspect and guide you as the emerging practitioner to a solid foundation In The BodyTalk System.
This forms a part of preparing you for your CBP exam which is rounded off with the Module 1 and 2 Advanced Practical course.
The BodyTalk Promotion Project.
Once you Certify as a CBP you can then join The BT Promotion Project that offers a platform from which to professionally promote your practice and grow as a practitioner. Here we have a very experienced team of practitioners that support each other to further their career success.
***
Eugene has over 18 years experience In Natural Medicine and has been practising BodyTalk for the past 8 years
Specializing in Advanced BodyTalk, PaRama BodyTalk.
Eugene runs a full time BodyTalk Practice in Randpark Ridge, Gauteng South Africa.
"The BodyTalk System will help you to improve and maintain your Health and well being by synchronizing and enhancing balance in the exact priority sequencing, guided by your Innate Wisdom, which holds all the understanding of your BodyMind's unique life story."
***
"In practice I have found that the BodyTalk System gives us state of the art healthcare techniques to help our clients on a much deeper and lasting level. Cases that would struggle to respond to regular treatment protocols are addressed in an amazingly fast, effective and gentle way. If it is a priority, BodyTalk integrates the work I have done in the past, or other modalities that will help to address the person's needs in a truly holistic way."
"I strongly recommend BodyTalk sessions for everyone who wants to heal on all levels.
BodyTalk can be safely integrated with any treatment for any condition and supports the bodymind's ability to utilize the treatment more effectively."
*****
Eugene is very passionate about The BodyTalk System , Energy medicine, Philosophy, Natural medicine, Martial Arts ( www.kenjutsusa.com) and is a full time student and teacher of these subjects.
Eugene has graduated as a Doctor in Traditional Natural Medicine through the UBUNTU Traditional Healers Organization of South Africa. He has a special interest in Traditional Chinese Herbal Medicine and diagnostic techniques and is a graduate of the East West School of Herbology, run by the world renowned Dr Michael Tierra OMD. Eugene is a Graduate of The International School of Phytotherapy and a Fellow of the Herbology and Optimal Nutrition Education and Research Institute. Eugene Is IBA registered and registered as a Ethno Health Practitioner with the NHA (SA).

Thank you for your interest
Looking forward to working with you on your health and wellness.
Eugene Botha