The Metaphysics of Treating -LIVESTREAM
Show all Upcoming The Metaphysics of Treating -LIVESTREAM Courses Scheduled | Back to List of All Courses
---
All attendees will be automatically registered for the
FREE Metaphysics Q&A Livestream
Tuesday 01/09/2018
12:00PM - 3:00PM
View Metaphysics Q&A Livestream Description
https://www.bodytalksystem.com/seminars/courses/description.cfm?id=256

____________

This Metaphysics of Treating course addresses some of the core philosophical concepts that we must be aware of and understand as BodyTalk practitioners. Up to this point in BodyTalk, we have had conversations about space, time, and the principle of observation. Some of our understandings around these principles are what allow us to facilitate distance treatments as well as things like creating delayed formulas for performance.
 
But the philosophical conversation needs to go much deeper than that. As our understanding of profound philosophical concepts expands, so do our questions about what we are truly doing in BodyTalk.  
In this course, we will explore some central conceptual ideas and what we need to know about them in the realms of free will, observation, control, space, time, and consciousness.
 
The course intends to answer the following questions and others like them:
 
If we don't have free will, then do our actions matter?
 
If we are just observing formulas in BodyTalk, are we actually doing anything?
 
If changes occur just by truly observing and listening to a person, do we even need to treat them?
 
If I was scheduled to do a distance session and forgot, yet the person still felt the shifts, do I still need to do the session, and what am I doing in the first place?
 
Part of our discussion will be around what consciousness is and how it works, if we can put it in such terms. The class will not only improve your understanding of both consciousness and BodyTalk, but it will give you greater clarity on the importance of the work we are doing, even when your philosophical understandings test your certainty and ground as a practitioner.


This course counts for 8 hours of continuing education for Certified BodyTalk Practitioners' requirements.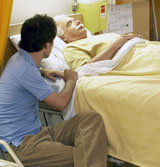 The BodyTalk System provides low-cost preventive care, reduces hospital stays and lowers the cost of drug use by stimulating the body to heal faster.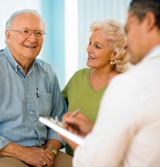 The BodyTalk System enables you to comprehensively explore the big picture of health care, outlining the client's health challenges in a systematic and thorough fashion.