Zoom Clinic with John
Show all Upcoming Zoom Clinic with John Courses Scheduled | Back to List of All Courses
---
BodyTalk Founder, John Veltheim, will be taking appointements for face-to-face sessions over Zoom, which is an easy-to-use video conferencing software. Being able to connect in-person will benefit both John and you, the client. To start, the intake process and review of your health history and concerns will allow for more of a dialogue. John will be able to quickly find out all the information he needs to know. Also, you will be able to share some of your immediate feedback and experiences with him, and John will be able to perceive them in real time and ask follow-up questions. While the private session recordings are still very powerful and another useful way to work, John feels there will be both enjoyment and positive results from the dynamics of the face-to-face interaction through Zoom.

You probably also want to include the meeting access instructions in the "details" part of the registration page. I have shortened them up here.

To participate in the clinic hours, you must be available within the full time window. Once you have registered, we will send you the time that we have set for your appointment and a link to the Zoom meeting for that time. Once your appointment time is set, it cannot be changed. Make sure to check your spam folder for the invitation.

Follow these steps to set up your appointment:

1 - Register and pay for your session.

2 - Within 48 hours, you will receive an email with your appointment time and Zoom link.

3 - Before the appointment, prepare a brief list of notes containing the following:
>Current health issue(s)
>History of the issue(s)
>Any recent or current medical treatments you are undergoing
>Questions you have for John
>John will ask you about these once the session starts.

4 - At least five minutes before the meeting starts, click the link in the email to join. Note, Zoom may open in a browser or it may prompt you to run the app. Either way, the meeting will open. If John has not yet started the meeting, you may have to wait.

5. Within 48 hours of the appointment, you will be sent a link to a video recording of your session.


On the day of your session, please make sure both your audio and webcam systems are working well. John will need to see and hear you.
This course counts for 0 hours of continuing education for Certified BodyTalk Practitioners' requirements.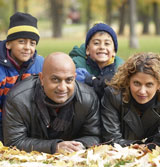 For the layperson interested in using the BodyTalk techniques, the BodyTalk Access training is easy to understand and learn and will help you assist your family and friends with healthcare in a simple and safe way.
Spotlight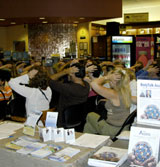 BodyTalk Access was developed for the lay person or as a one-day introduction to the larger BodyTalk System. BodyTalk Access is ideal for first-responders in emergencies.