Authentic Connection: Internally Connected
Show all Upcoming Authentic Connection: Internally Connected Courses Scheduled | Back to List of All Courses
---
Our five senses gather information about our environment, but how we interpret and experience our environment is determined by the sense of connection we have to our Self. This pre-recorded group session will focus on detaching from the societal beliefs that have been imprinted on us, often through fear, and coming home to ourselves. Who are you? What is your purpose? These are often questions we have on our spiritual quests. After a global pandemic, we have been isolated, we may have lost loved ones, we may be separated from friends or our previous jobs are gone, and we are, perhaps, in the perfect place to really come home to Self. Many of our past identities, roles, and duties have shifted. Although some of us may feel more disconnected and lost than ever, we may be closer to "coming home" to Self than we realize. These shifts and changes can occur at any time in life, regardless of global crises.
No matter how the things around us change, if we have a solid sense of Self, we are adaptable and flexible to deal with anything that comes our way. From a place of internal connection, we can confidently pursue a new way of living fully.
Group Session series offer an opportunity for anyone to partake in a remote pre-recorded BodyTalk session with top Instructors in the BodyTalk System. Instructors tune into the collective energy of all those who will listen, providing a session that can offer powerful benefits to anyone who may view the session in the future. Countless testimonials have demonstrated that viewing these sessions at any time and tapping them out can be just as effective as receiving sessions in real time in person. In fact, group sessions are often more powerful because they are amplified by the shared observations and experiences of a large group. Additionally, remote group sessions will increase your understanding of important BodyTalk concepts that you can bring into your sessions with clients and provide an opportunity for shifts in your own health, consciousness, and perception.
This course counts for 1 hour of continuing education for Certified BodyTalk Practitioners' requirements.
This course counts for 1 hours of continuing education for Certified BodyTalk Practitioners' requirements.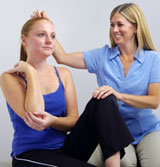 The BodyTalk System can be learned easily and will produce professional results while broadening your scope of professional practice.
Spotlight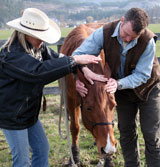 The BodyTalk System techniques work amazingly well for animals as well as humans. Specific BodyTalk for Animals courses are available for balancing your pets and other animals.