Course Registration
You have selected a course. To complete your registration, please follow these simple steps.
Location
Online Via Zoom
North America / UK / Europe
Online North America/UK/Europe, CA USA
Discount
New Students Online special US$549 (total price no extra taxes/booking fees) for first 8 to register and pay (click on Buy Tickets link below)
Monitors/Repeaters US$199

Details
Online MindScape North America/UK Special
Live Interactive Seminar Via Zoom
Pacific 9am-1.30pm
Eastern 12pm-4.30pm
UK Time 5pm-9.30pm, New Zealand 6am-10.30am (11th-13th November)
Online MindScape Seminar. Join Senior MindScape Instructor Andy Spencer, for this 'mind-blowing' online seminar spread over 3 shorter days from the comfort of your own home, at reduced online rates.
MindScape is for everyone.
No pre-requisites.
Attend online via Zoom
You will need to be in Attendance at all times
Spread over 3 short days for Online.
Ongoing support provided.
Be Inspired
Digital Copy of manual available (Access Post class)
Please Click on the Orange 'Buy tickets' button now to make payment via our ticket site to secure your space (Debit / credit cards or via PayPal.


Instructor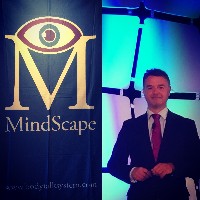 Andy@mindscape.academy
mindscape.academy
Coordinator
Andy Spencer
andy@mindscape.academy
Cell Phone: Mindscape.academy
Fax: https://buytickets.at/mindscapeacademy