Instructor Listing
The following healthcare professionals have been certified by the IBA to teach BodyTalk or other related courses. This certification signifies that these persons have reached the highest level of qualification as BodyTalk instructors, have gained extensive knowledge and experience through the practice of BodyTalk and have met the IBA's stringent quality standards. To determine if an instructor would like to present a training seminar in your area, please contact him or her directly.
Name
Address
Phone / Email
Bachmeier, Allison
B.Sc., B.A.,CBI, BAT, BrI, CBP, Parama BP, AdvCBP

306 Ash St
306 Ash St
Saskatoon, SK S7J 0K3 Canada
306-280-8264
306-280-8264
transformation­@­sasktel­.­net
DeMarchi, Daniela
CBP

1852
Water
Kelowna, BC V1Y1K5 Canada
250-300-3199
piacere_dd­@­yahoo­.­ca
Schembri-Heitmann, Ph.D., Claudia
Heilpraktikerin, Dipl.-Sportl. / Sportth., BG-EHS,SrCBI, CBI, BAT, AdvSrCBI, MSI, CBP, Parama BP, AdvCBP

Am Anger 4B
Wiggensbach, 87487 Germany
+49 (0)8370 929421
balance­@­bodytalksystem­.­net
Veltheim, John
D.C., B.Ac., CBI,SrCBI, CBI, ATI, BAT, MSI,

To book a session visit
www.drveltheim.com
Sarasota, FL USA
941-921-7443
dawn­@­bodytalksystem­.­com
Name
Clinic Address
Phone / Email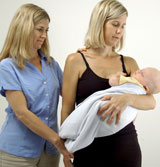 You're never too young to receive the benefits of a BodyTalk session.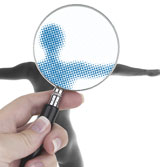 BodyTalk is a revolutionary healthcare system that utilizes state-of-the-art energy medicine to optimize the body's internal communications. This helps the body to operate more efficiently and effectively respond to injury and illness.