Video - Cortices How To
About
Dr. John Veltheim, BodyTalk Founder, describes and demonstrates the Cortices Technique, which balances the brain and stimulates the body's self-healing potential.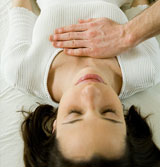 The BodyTalk System encompasses all the aspects of Mind/Body Balance.
Spotlight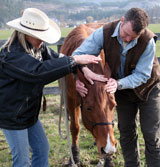 The BodyTalk System techniques work amazingly well for animals as well as humans. Specific BodyTalk for Animals courses are available for balancing your pets and other animals.