Video - (Mod 9) BodyTalk: Matrix Dynamics
About
This course addresses the dissolution of the primary and secondary Personality Matrixes of the bodymind. These Matrixes are collective personality masks that profoundly affect the health of the client.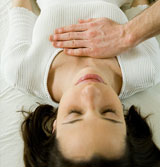 You cannot hurt anyone with BodyTalk. If you perform a technique incorrectly, it simply means there will be no result or change. It will not make the situation worse.
Spotlight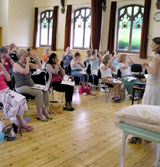 An Access class in the UK. One six-hour class is all that's needed to learn a basic health maintenance routine that can be used for a lifetime!