Video - What is BodyTalk?
About
Right-click to Download Video. Help with MP4 format (at Youtube.com).
Dr John Veltheim, the president and founder of the BodyTalk System, talks about how and why this consciousness based health care system sets itself apart from other modalities and why it is so effective.
Spotlight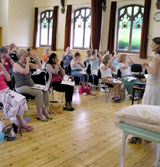 An Access class in the UK. One six-hour class is all that's needed to learn a basic health maintenance routine that can be used for a lifetime!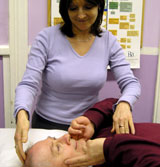 BodyTalk is simple, safe and non-invasive.