Video - What is Consciousness?
About
Right-click to Download Video. Help with MP4 format (at Youtube.com).
In this video, hear Dr. John Veltheim describe consciousness and how science, in particular Quantum Mechanics, is one of the fundamental bases of BodyTalk.
Spotlight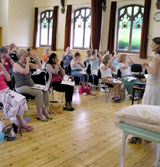 An Access class in the UK. One six-hour class is all that's needed to learn a basic health maintenance routine that can be used for a lifetime!
Spotlight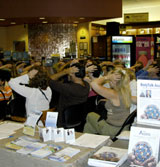 BodyTalk Access was developed for the lay person or as a one-day introduction to the larger BodyTalk System. BodyTalk Access is ideal for first-responders in emergencies.