Video - What is Consciousness?
About
In this video, hear Dr. John Veltheim describe consciousness and how science, in particular Quantum Mechanics, is one of the fundamental bases of BodyTalk.
Spotlight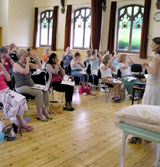 An Access class in the UK. One six-hour class is all that's needed to learn a basic health maintenance routine that can be used for a lifetime!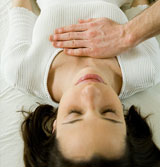 You cannot hurt anyone with BodyTalk. If you perform a technique incorrectly, it simply means there will be no result or change. It will not make the situation worse.