Video - The Intuitive Process
About
Right-click to Download Video. Help with MP4 format (at Youtube.com).
In this video Dr. John Veltheim describes the Intuitive Process. This process can be used with the innate wisdom to identify problems in the body. John uses real world examples to explain his point and describe the intuitive process.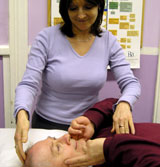 BodyTalk is simple, safe and non-invasive.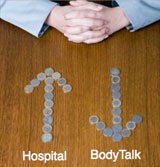 The BodyTalk System can reduce healthcare costs by stimulating the body's ability to heal itself.