Video - The Intuitive Process
About
Right-click to Download Video. Help with MP4 format (at Youtube.com).
In this video Dr. John Veltheim describes the Intuitive Process. This process can be used with the innate wisdom to identify problems in the body. John uses real world examples to explain his point and describe the intuitive process.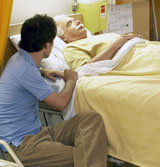 The BodyTalk System provides low-cost preventive care, reduces hospital stays and lowers the cost of drug use by stimulating the body to heal faster.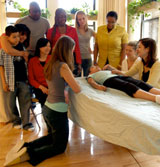 The BodyTalk System is safe, has a scientific basis, develops creative and intuitive skills, and is fun for the whole family.