Video - Intuition and the Zone
About
Everyone has very powerful intuition. They key is how to access, interpret, and understand it.

Having trouble viewing?
Try this Low Resolution Video - Click Here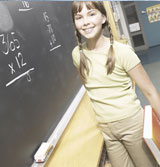 The BodyTalk Access techniques are specifically designed to stimulate balanced brain function and can improve children's learning abilities.
Spotlight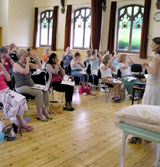 An Access class in the UK. One six-hour class is all that's needed to learn a basic health maintenance routine that can be used for a lifetime!