Video - BodyTalk Basics (Protocol, Tapping and a Formula)
About
Right-click to Download Video. Help with MP4 format (at Youtube.com).
Discover how the basic foundation of BodyTalk is built to initiate the self-healing mechanism inherent within the bodymind.

Having trouble viewing?
Try this Low Resolution Video - Click Here
Spotlight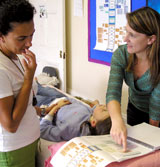 The IBA's Instructors are passionate about their work and dedicated to teaching this simple, but comprehensive system.
Spotlight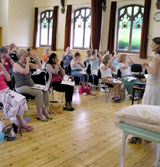 An Access class in the UK. One six-hour class is all that's needed to learn a basic health maintenance routine that can be used for a lifetime!