Video - BodyTalk Basics (Protocol, Tapping and a Formula)
About
Right-click to Download Video. Help with MP4 format (at Youtube.com).
Discover how the basic foundation of BodyTalk is built to initiate the self-healing mechanism inherent within the bodymind.

Having trouble viewing?
Try this Low Resolution Video - Click Here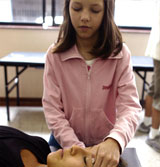 The BodyTalk System stimulates your body's innate ability to heal itself at all levels and anyone can learn the basic techniques taught in the Access Class.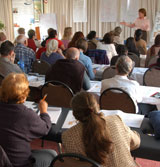 The BodyTalk System training enables you to practice holistic medicine in the truest sense of the word - body, mind, and consciousness.