Video - The Body Can Self Heal
About
The bodymind is an amazing self-healing, self-regulating machine. So what is stopping it?

Having trouble viewing?
Try this Low Resolution Video - Click Here
Spotlight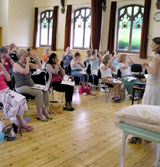 An Access class in the UK. One six-hour class is all that's needed to learn a basic health maintenance routine that can be used for a lifetime!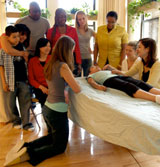 The BodyTalk System is safe, has a scientific basis, develops creative and intuitive skills, and is fun for the whole family.